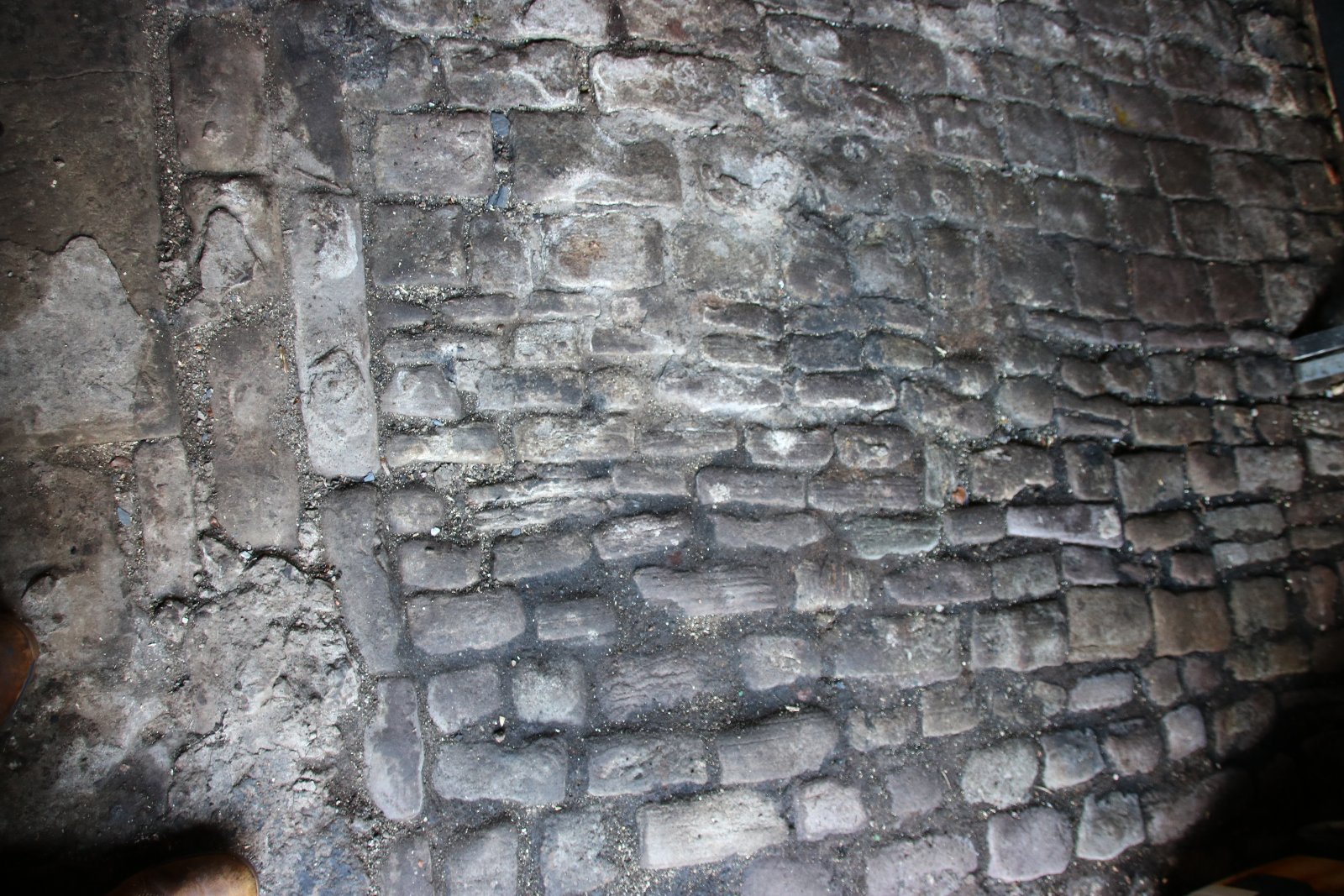 Image id: 223 Part of original ancient floor uncovered at the Rose & Crown
---
Some recent work to put the old stable at the Rose & Crown to better use, revealed this lovely old stone floor, thought to date back to the 17th century.

With a quick brush up it will make a great feature for the pub's shed and log store. The building is fascinating in so many respects, having been here for a long time and has evolved through many phases.

Not only is it an interesting building in a beautiful location, you will also find a very warm welcome, a fine selection of ales, ciders and non alcoholic drinks along with what many have described as the best steaks in the Wye Valley.