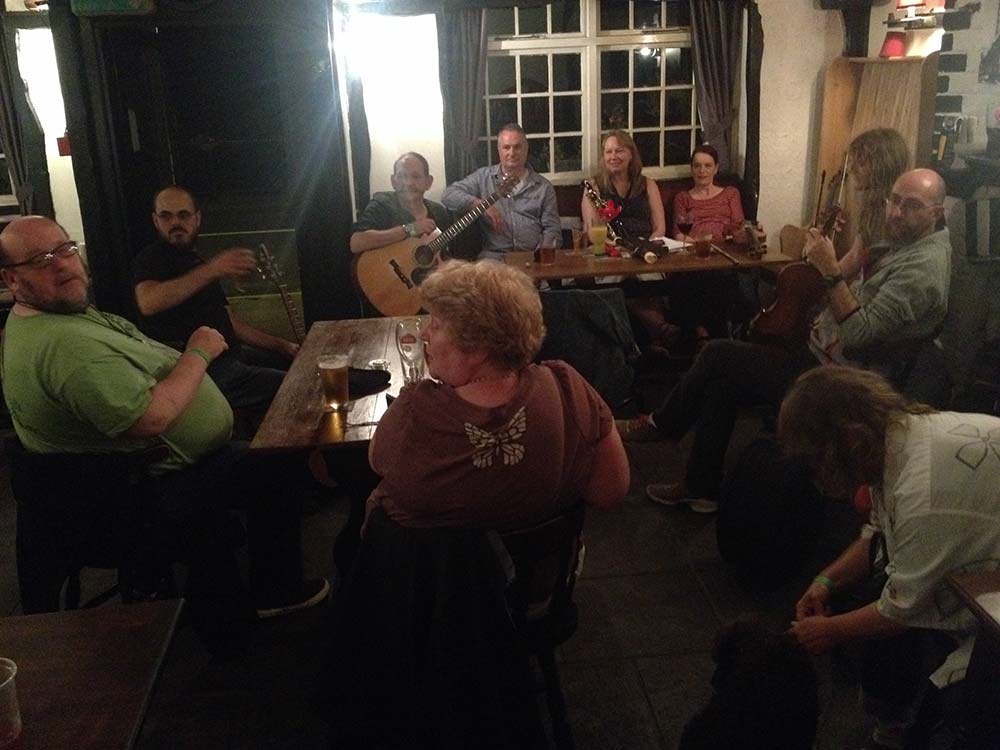 The Fringe of the Lawn
---
As with the Edinburgh Festival, the best entertainment is so often found at the Fringe. So it was this year with the Rose and Crown playing host to many of the musicians appearing at Tintern's Folk on the Lawn festival this year.

Informally dubbed 'The Fringe of the Lawn', for three nights the Roase & Crown bar was transformed into an impromptu folk venue, with artists from all over the UK taking it in turns to share songs of their home.
Wikka Bones made a huge impact with the locals by performing every night with songs ranging from their own new compositions to standard Irish folk classics that got the whole place dancing and singing along.

The Fringe of the Lawn has been gathering momentum for a few years now, and is definitely one of the attractions of the weekend. For a great time, great food and great beer to go along with the music, book into one of our rooms for next year's event and make sure of your place at the bar.